Sometimes you just need a little bit of help and that's what I'm here for, so here are 10 way I can help with your wedding planning…
1 Planning Template – my Etsy delights
Although I try to ensure all of my services are budget friendly these really are, with some of the templates starting from as little as £3 and they can all be purchased on my Etsy page. So, let's talk them through…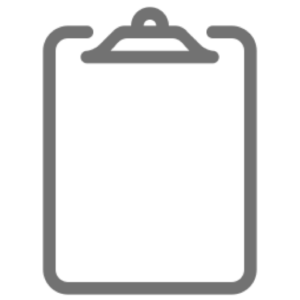 Your Wedding Checklist – The bossy to do list to help you keep everything in order
Your Wedding Budget – So much formula you'll have that pesky budget under control
Your Guest List Tracker – Keep on track of who can make it to your special day
Your Seating Plan Template – Ensure those key guests are set in prime position
Your Supplier Confirmation Template – After all other emails back and forth pin them down with confirmation of all that's been agreed
Your Event Sheet Template – Everything there is to know about your day
2 Wedding Planner Folder
Unlike some other folders on the market that also have a whole load of "gunf" (technical urban dictionary word I'll have you know) that you don't really want in their or care about, this planner is completely blank to use how you want. It includes the following sections:
Notes: Lined pages for take notes or just for doodling!

Things To Do: To do lists to keep you on track
Ideas: A popper wallet for you to store magazine clippings, samples etc
Suppliers: A wallet to store all their business cards
Paperwork: A plastic wallet for all the serious stuff!
Details: For keeping your menus, playlist, event sheets etc
Money: Invoices go here and there's a helpful little zipper wallet to put your receipts in
RSVP: Don't lose them, keep them in here!
Dates: Note down all your key dates to remember
Miscellaneous: A plastic wallet for anything that you can't find a place for
As an optional extra you can also have a Handy Stationary Kit which includes things like post it notes, highlighter, marker pen, erasable pen, tape measure, bulldog clips and paperclips. If you love stationary, you'll love this!
Again, this is available to buy on my Etsy page
3 Wedding Planner Calendar
Unlike a normal calendar this one is created from the month you order it all the way to your wedding month even if that's 2 years away. It comes with a to do section for each month, so you can remind yourself of what needs to be done and you also get handy stickers of key appointments and to dos that you can stick on the relevant days.
Another Etsy delight
4 Venue and Supplier Sourcing
Trying to sift through all the hundreds of suppliers and venues on offer can be a bit of a daunting task especially when you've got a million and one other things to be doing. Why not let me do the hard graft and present you with a selection of suppliers or venues for you to choose from that are suitable for your requirements, then you can use the extra time to focus on other areas of your wedding planning.
5 Event Sheet Writing
There is a lot of time and effort that goes into a planning a wedding.  You need somewhere to document everything that needs to happen, when and how, which is why I always advise on having an event sheet that you can then share with your other suppliers and wedding party, so they know what's what. You can buy the template and do it yourself or you can have me create it. I'll collect all the information and create the sheet but also be a second pair of eyes to run over all of the details to check you haven't missed anything and that everything seems in order.
6 Moodboards & Styling
Pinterest is probably one of my favourite things, you can spend hours scrolling and pinning but Pinterest poses one big challenge…how do your make a Pinterest pin into reality?! This is where I can step in. After getting some information about what you have in mind I'll create your very own moodboard but not only that, I'll also tell you where you can buy or hire the items from, so you can bring those ideas to life.
7 Setting Up Packages
Getting access to your venue to set up the day before is a luxury that is often not a possible either due to budget or availability and the last thing you want to be doing on the morning of your wedding is setting up. With more and more DIY venues, setting up isn't just a simple case of putting out some decorations and place cards, you might need to set up the big stuff like the tables and place settings. You can hire me to come and do all the hard work for you or come in the morning to do some final checks and tweaks as well as overseeing any deliveries.
8 On the Day Wedding Co-ordinator
One of my Brides recently said that although she thought she wanted to do everything herself she realised on the day she "just wanted to be a Bride". My role is to take all of the pressure off of you, to ensure all of the plans runs the way they should do, be a point of contact for all of your suppliers and just be on hand to help in any way I can.
9 Wedmin Time with Amy
You can book to have my undivided attention in multiples of 45 minutes. That time is yours to do what you wish with, here's just a few examples…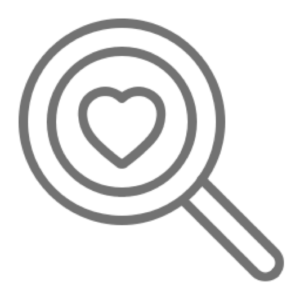 Advice – You can use the time to put questions to me, ask for advice, talk through your plans and discuss any challenges you might be facing.
Hands On – If you're planning to do a lot of DIY tasks and maybe you don't have lots of friends and family that are creative to help, you can call on me for my assistant. I love anything arts and crafty plus I'm pretty handy with a glue gun!
Someone To Listen To – Planning a Wedding can sometimes be a bit of a lonely task, I know that sounds stupid to say given what you're planning but a lot of people can have times where they feel that their friends and family don't want to keep hearing about the wedding or their other half is not as investing in all of the little details but you can always talk to me. I'll never get bored of talking about weddings and I'm a really good listener.
10 The Full Works
Or you can have the full works, my help with everything!
Now I might have listed 10 ways, but I'd never say no to creating something a bit more bespoke so just come and ask! This is what I'm here for, to make your wedding planning experience as fun and stress free as possible without breaking the bank. I'm your wedding support system!
Happy Wedmin-ing!
Amy x
Thanks for reading this blog!

If you have any further questions please feel free to contact me by email or on 07729230136.
To read more of my blogs…
Or you can search for blogs by topic…