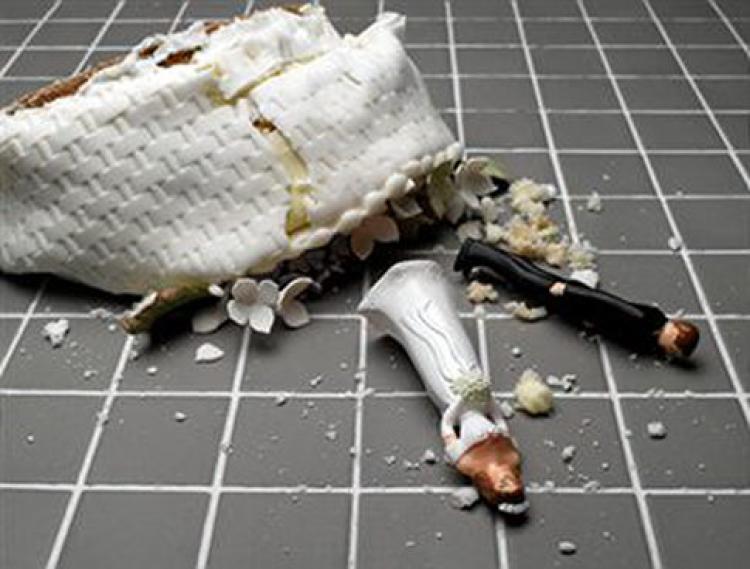 I don't think I will ever be able to stress how important it is to get wedding insurance. Sure 9 times out of 10 a couple will never have the need to make a claim on their wedding insurance but what if you are the one wedding that does? Do you really want to take that risk? I like to think of it as if you get it you probably won't need it but if you don't you probably will. Sods law and all that!
Let me put it into perspective…your wedding is probably costing you thousands of pounds…wedding insurance can start from as little as £20.00! Obviously the more cover you want and need the higher cost but normally the highest package is around £200-£300. Most people will probably pay between £50 and £100. Still pretty minimal in the grand scheme of things wouldn't you say?
Different companies offer different policies so it's good to have a look around and find the best package for you. Also be sure to check that your wedding insurance company is legit. There are money comparison sites that you can look at to see your options and find the best deal. If you attend National Wedding Show they often offer a discount on wedding insurance so it's worth looking out for that email if you sign up to their mailing list.
So let's talk about what wedding insurance can cover. Here are the main points that you can be covered for…
CANCELLATIONS AND RE-ARRANGEMENT FEES
Of course no one wants to think about the possibility of having to cancel your wedding date but no one can predict the future. At least with wedding insurance you know it can cover you. It can also help cover the re-arrangement fees. Check each package so you know the amount it will cover you for so you know you are protected.
FAILURE OF SUPPLIERS
There are never any guarantees in life and you just never know if a company might go out of business. It wasn't that long ago that a gift list company went out of business and so many couples were left devastated. You also can't be sure if a supplier might let you down. Wedding Insurance can cover for this especially if a company has gone bankrupt.
WEDDING ATTIRE
You've spent a lot of money on everyone's wedding attire especially THE dress! So what would you do if it was lost or damaged before the big day? Call on your wedding insurance to save the day!
PHOTOGRAPHS AND VIDEOS OF THE WEDDING
The photos and videos from your wedding will be treasured forever but what is they were lost or damaged by your photographer/videographer? Although the originals won't be able to be recovered at least your wedding insurance can cover the expenses of having them re-taken. I know it's not the same but it's at least a small consolation.
LOSS OR DAMAGE
You spent money and time selecting the perfect compliments for your big day: rings, cake, flowers, decorations etc. Your wedding insurance can give you peace of mind knowing that if they were to be lost or damaged you would be covered.
PUBLIC LIABILITY AND LEGAL EXPENSES
The legal bit…you will be covered for any damages or costs to a third party resulting from an incident at your wedding and also for legal expenses. Probably a bit extreme but will the millions of "where there's a blame there's a claim" companies out there you just never know and those kind of fees would be pretty extreme without cover.
If that hasn't convinced you then nothing will! In the end, what's the risk in being protected.
Happy Wedmin-ing!
Amy x
Thanks for reading this blog!

If you have any further questions please feel free to contact me by email or on 07729230136.
To read more of my blogs…