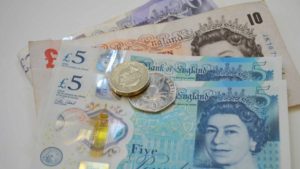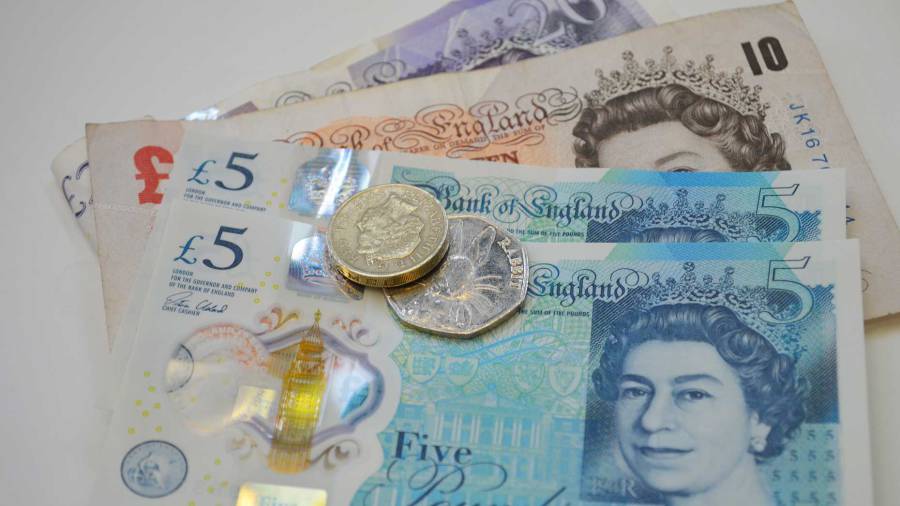 In the words of Jessie J 🎶  "It's not all about the money, money, money" 🎶
It really upsets me when I talk to a couple with a restricted budget who believe that their wedding will not compare to the lucky few planning a wedding where money is no object. From my experience money has never been the factor that made a wedding special.
It's all very well and good having a lot of money to spend and yes maybe you can have all those extra trimmings but as they say…money can't buy you happiness and it certainly can't pay for your guests to have a good time.
Sometimes having all the money in the world means the personal element is lost and don't forget being flashy with your cash can be a bit of a turn off especially to guests who might not be so fortunate.
There's nothing to be ashamed about admitting you're on a budget, it's just about being clever with how you use your budget. So here are just a few tips on what you could do:
DIY
Obviously if you're not a very creative person and don't have creative friends and family to bribe into helping you then this one is kind of out. If not, think about if there is anything you could do yourself or if you can call on a favour from someone you know. Maybe you have a family friend who's amazing at making cakes who'd be willing to make your wedding cake as your wedding present.
BE FLEXIBLE

Like with holidays, weddings have high and low seasons and therefore quieter seasons come with lower price tags. If you don't have your heart set on a particular time of year maybe you can look to book a month that is healthier for the budget. I mean, we live in England where there's a 99% change of crap weather regardless of time of year so you've no guarantees whenever you book. There's nothing more smug than booking a wedding in March that ends up giving you glorious sunshine for two thirds of the price!
BE HONEST WITH YOUR SUPPLIERS/VENUES

It is ok to tell suppliers/venues you are on a budget. DO NOT I repeat DO NOT tell them "oh it's just a party (where I'll be wearing a white dress, have bridesmaids and a three tiered cake etc)" in order to avoid the wedding price tag, that's the first step to getting their backs up and them adding on the pounds just out of spite. Be honest with them, if they are a good supplier they'll appreciate that and want to help where they can. You want them to be honest with you so need to treat them in the same way. It may be that they can't do anything to help but you'll know whether it's genuine or if they're just being one of those "computer says no" kind of people (if they are then do you really want to work with them?! There's nothing worse than inflexible people who have no justification for being inflexible.
BE PREPARED TO COMPROMISE

Most of the time a discount might be possible if a compromise is made, then it's your call to decide if you are prepared to agree to that. You can always put it the other way and tell them your budget and ask what you can get for that amount. The main thing is getting a discussion going and talking through your options so you can make an informed decision.
BEWARE THE MINIMUM SPEND

Some venues will set a minimum spend for food and beverage. The positive of this; you get to decide what you have and aren't dictated to by a package. But don't just take the minimum spend at face value. You need to look at the food and beverage menus and prices to work out what you would want to order and see whether that hits the minimum spend or if you are way over!
BESPOKE PACKAGES

Some venues will offer set packages but you can always ask if items in the package could be swapped or removed to either reduce the cost or be more fitting for what you want.
SHOW/OPEN DAY DISCOUNTS

A lot of suppliers and venues will offer discounts or offers at Wedding Shows and Open Days so it's always worth investigating If they have any coming up before you sign on the dotted line and seeing if you can bag yourself a a show deal.
These are just a few things to consider when trying to work to a budget. Before you start making lots of plans and getting your heart set on them, sit down and work out a realistic budget. Most of all though…stick to your budget. Keep a track of quotes and if something comes out more than you planned you'll need to look at other areas that you can cut back on.
So, to those Brides who don't have the kind of budget that can give you a diamond encrusted wedding please, please, please don't worry because your wedding is going to be special and amazing in your own unique way.
The main reason you wedding will be so special is because it's the date that marks the first day of your married life and your love for each other.
The loved ones you've chosen to surround yourself with on your wedding day will already feel how special the day is because they get to share in your wedding and watch two people they love and care for join in matrimony.
The way you can add to this is to make your day personal to the two of you. Your friends and family want to see reflection's of you in the day. Those personal touches make your wedding unique. Those personal touches can't be bought. Those personal touches come from you!
There's so much more I want to talk to you about personal touches but I'll save that another blog!
Wedding planning is a mind field. Where do you save money and where do you need to invest in order to get things right?! Ok I can't magic up a few more zeros but there are other ways I can help. Why not book a consultation with me? It's 45 minutes of my time to use as you please so we can go through your budget line by line and work out where you might be able to make some savings. Let's nail that budget together. Also check out my recent blog "Let's Talk About…Your Wedding Budget Template" and how you can keep a track of your budget using my budget tracker template and the best part…it's only £6.00!
Happy Wedmin-ing!
Amy x
Thanks for reading this blog!

If you have any further questions please feel free to contact me by email or on 07729230136.
To read more of my blogs…