The other day I heard a rumour about a Bridal brand that might be in a bit of financial trouble.  Now I know that you can't always believe the rumour mill there is also the theory that there is no smoke without fire.  I wouldn't want to disclose the company name in case this was false, but it has been playing on my mind ever since.  Now more than ever we are so used to seeing more and more companies get into financial difficulties and eventually disappearing from our high streets.  Look at the likes of House of Fraser, Toys R Us etc all companies that you would have perceived as a big successful company that would be safe from the challenges that maybe the more independent companies are likely to face.  I think the last few years have shown to everyone that large or small any company could get into trouble and cease to trade if things got tough.
Ok so you can't do anything to ensure a company doesn't go out of business, but you can protect yourself in case they do.  How do you do that?   With wedding insurance!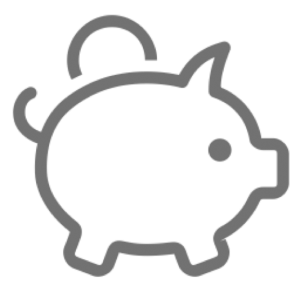 I will bang on time and time again about the importance of wedding insurance.  Ok in all probability you will never ever need to claim on your wedding insurance, but do you really want to be faced with the prospect of needing wedding insurance and having not taken it out?!  When you're spending so much money on your wedding the cost for wedding insurance is so minimal just to give you that safety net.
Not too long ago a wedding venue that's quite local to me here in "the Shires" closed.  They still had weddings on the books for that Summer, so all of those couples were left without a wedding venue.  Now if you read terms and conditions carefully you'll notice that there are some situations where a venue or any supplier for that matter can get out of a contract on the basis of "force majeure".  Force Majeure by definition means "unforeseeable circumstances that prevent someone from fulfilling a contract".  This is often stated as being caused by something out of the venue or suppliers' control such as terrorism, "an act of God", fire, flood, civil disturbance, government regulations, strikes, riots, terrorism, severe weather conditions, natural disaster, mechanical etc.
If you have wedding insurance, it means you are protected by an insurance company in case of force majeure.   Now you need to check carefully what you are covered for when you shop around for wedding insurance and the total cost will be reflective of how much cover you need but surely a few pounds for some peace of mind is worth every penny.
For read more about what wedding insurance can cover check out my previous blog on Wedding Insurance.
Happy Wedmin-ing! Amy x
Thanks for reading this blog!

If you have any further questions please feel free to contact me by email or on 07729230136.
To read more of my blogs…
Or you can search for blogs by topic…