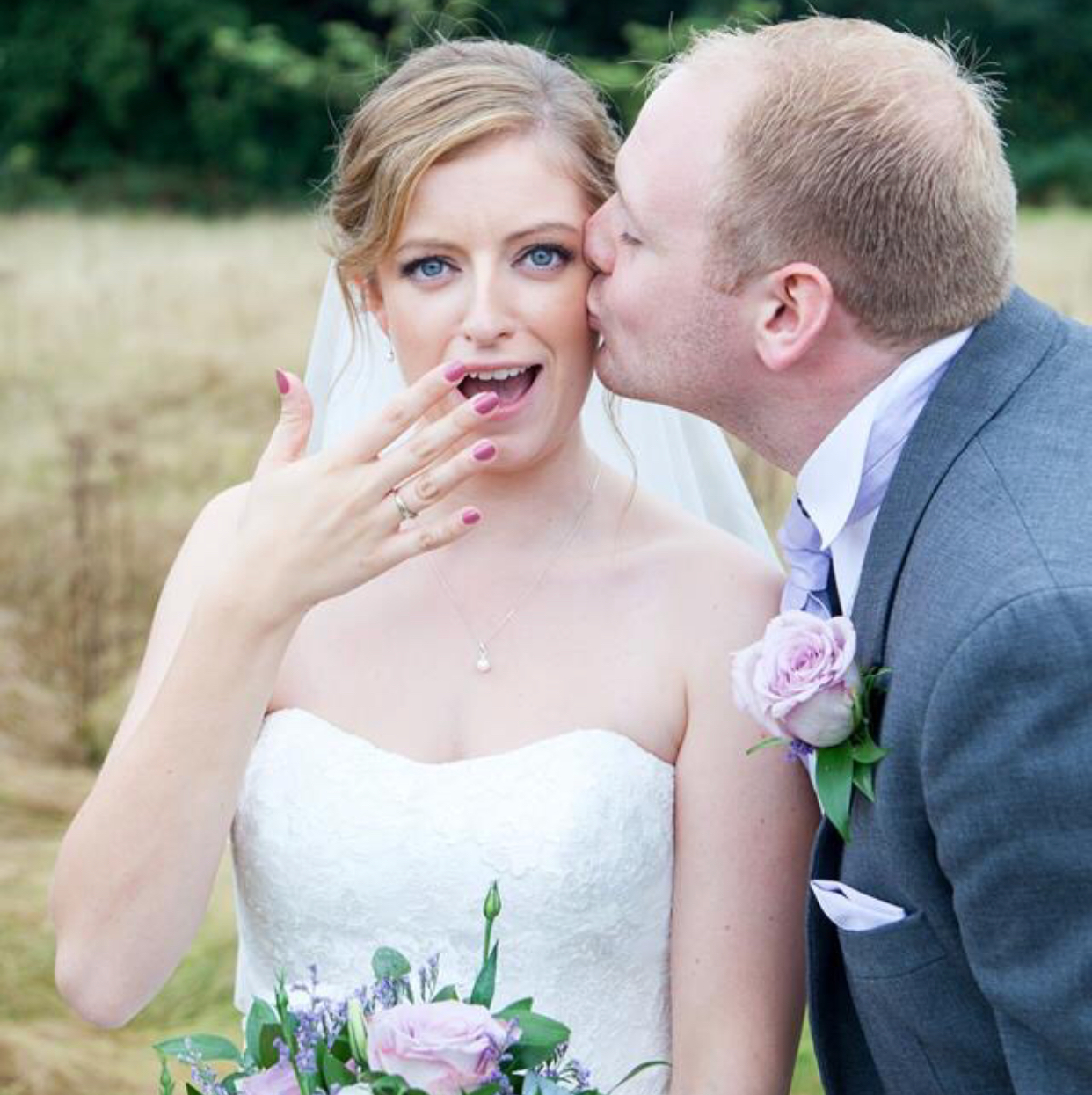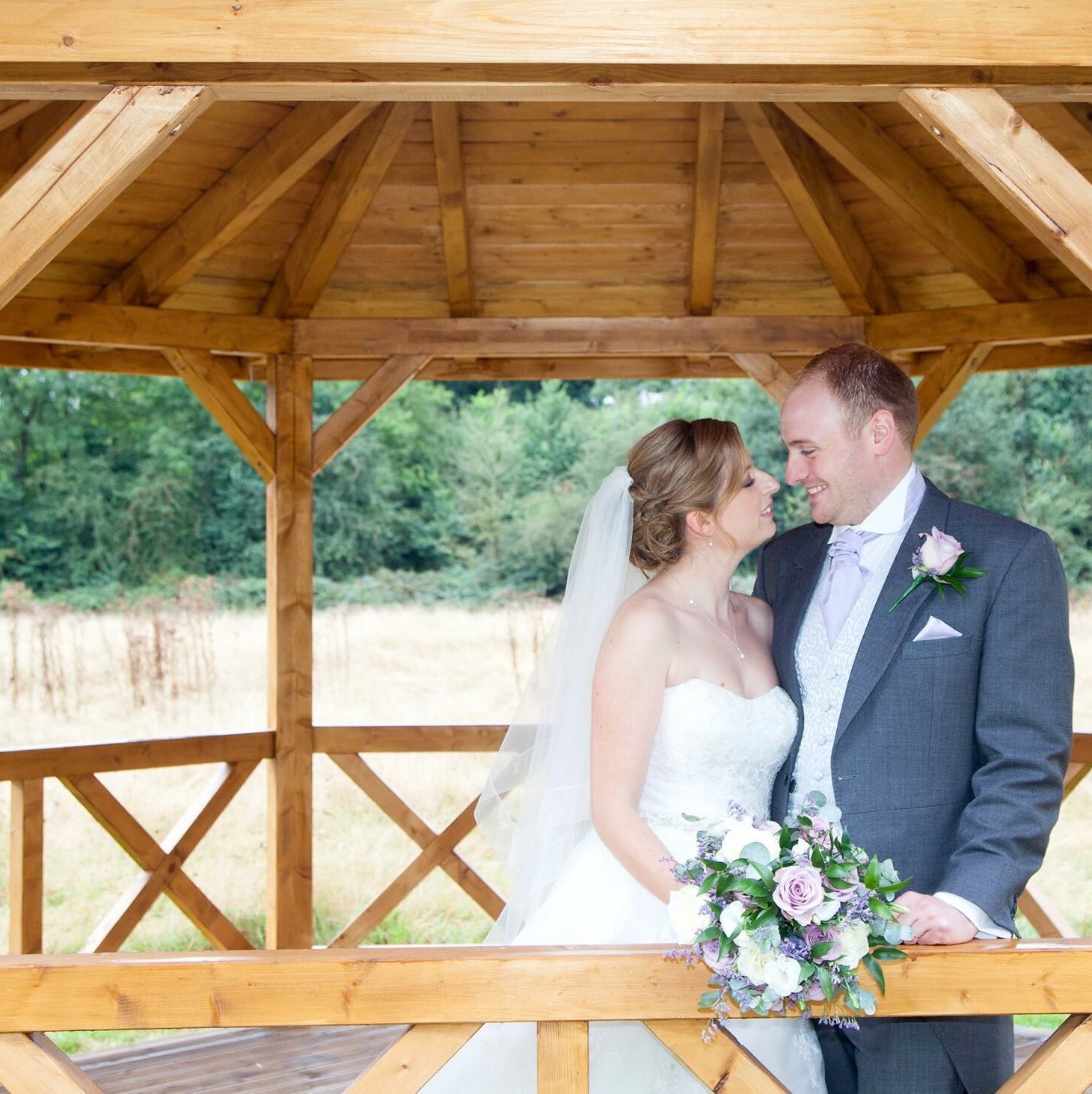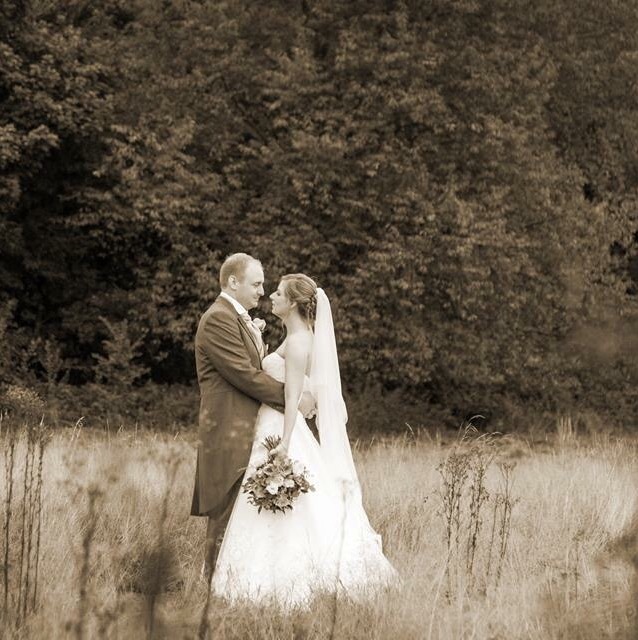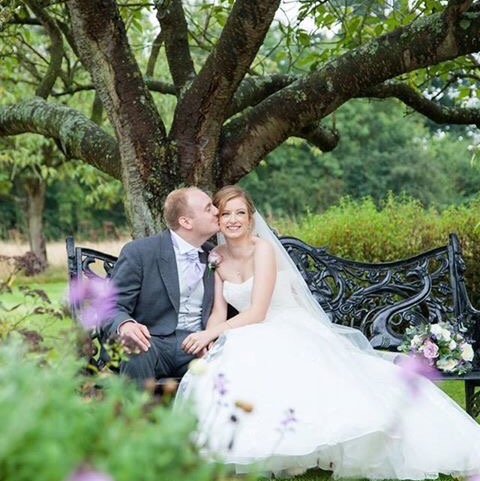 Planning a wedding is one thing…helping your baby Sister plan her wedding is a whole different ball game.

When Vicki and Ben got engaged I was so excited and so happy that I could use what I know about weddings to help them achieve the perfect day, but there was also a massive sense of pressure.
Most of the time your family and friends never really see what you do for work, they hear about it from the stories you tell them or see some parts but they don't see you fully in action.
Throw into the mix the sister dynamics (because big sisters always know best right?!!) and that's a lot more to contend with than normal.

All of my family were looking at me as the expert, lots of pressure for me but sometimes it worked in Vicki & Ben's favour.  For example, Vicki and Ben didn't want to get married in church.  She's the first generation of our family to get married when getting married in a church wasn't the only option. It did get a bit of reaction from my Mum and Nan who are more traditionalist but after I explained how things had changed since they got married, they responded with "oh, well you would know" and therefore Vicki was let off the hook on that one.
Now let me clear up one thing, just because you have a wedding planner or in Vicki's case your sister is a wedding planner, it doesn't mean that everything will be perfect with no hiccups and no issues. Sorry, miracles don't happen.  However, having someone "in the know" so to speak, means you have a calm rational person who can give advice and guide you on how to overcome said challenge or point out when someone it trying to lead you on a merry little dance. So, if something goes wrong it's ok, it's quite normal and 9 times of 10 it can be fixed.
Vicki and Ben had their share of issues to deal with.

Venues are notorious for having high turnovers of staff, it is just a common thing of the industry and not necessarily a reflection on the venue. If you've been with a venue for more than a couple of years you become known as a lifer! Now because you plan a wedding with plenty of notice it would be fair to say that you might experience a turn over in staff. This is why I always drum into couples to get things in writing. Having been a venue wedding co-ordinator myself in the past I've seen first hand the effects of the transition.  All your new wedding coordinator has to go by to know what's been agreed is what's written down because how do they know if you're trying it on if you tell them something that you don't have any written proof of.
Vicki and Ben had a first hand experience of this and this is one of the challenges they faced during their wedding planning.  Their initial wedding co-ordinator was definitely a yes person, everything was no problem and they seemed to be getting an amazing deal for their money.  One of the difficulties they faced was around the wedding breakfast menu.  Before their menu tasting they needed to decide what they wanted to try.  Now their package included a standard menu with chicken as the main course but they'd been told they could, in the words of Vicki "have whatever we want".  In my head I was thinking, yes that's probably right but normally "whatever you want" involves supplement prices so I strongly advised them both to check that the dishes they picked would be included in the package at no extra cost and to get it in writing.  When it came to the tasting I got to tag along (yum!) and they picked a duck main course.  Duck, beef, lamb etc are normally dishes that come at an extra price so I re-asked the question to the wedding co-ordinator and again she said that it was included.  A few weeks later this wedding co-ordinator had left and we were sat with the new wedding co-ordinator who was presenting us with a bill for £5 supplement per person for the duck main course. Vicki and Ben hadn't got the previous wedding co-ordinator to put in writing that there would be no supplement so we were faced with a bit of a fight on our hands.  After explaining my background and the fact that I had made, not only Vicki and Ben question the supplement but I had questioned it myself, plus the added fact that she had no record in writing of us being told there was a £5 supplement, it was waivered but it could have gone completely the other way.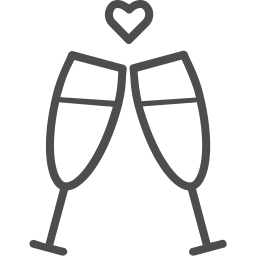 My biggest piece of advice for Vicki and Ben, in fact to all couples is that a wedding is made by the personal touches, the reflections of the couple in the day, not how much money you spend. The whole reason people are there is to celebrate you as a couple so those unique touches are what will make the wedding memorable for our nearest and dearest. You could plan the exact same wedding for two couples and they would never be the same because no couple is exactly the same.
Just one of the ways we incorporated personal elements into their wedding was with beer!  Yes you heard right beer.  One of Vicki and Ben's favourite pass times is going to beer festivals or breweries to trial and taste new beers plus they have a real love of cheese and port so these became big parts of their wedding day.  Each of the tables were named after their favourite beers and their venue kindly brought in kegs of their top two beers to have on tap for their guests.  Because she was a classy Bride, she even drank her beer from a wine glass!  As favours, each guest was given a small bottle of port and a miniature cheese.

One of my favourite moments of the wedding was during the evening.  The band was playing and the crowd parted to make space for Vicki and Ben.  They both looked at each other, shrugged their shoulders, Vicki picked up the bottom of her dress and they started galloping from side to side.  I mean it was completely hilarious but such a special moment and one I'll always treasure.
To hear Vicki and Ben's take on the big day please check out their testimonial.
Happy Wedmin-ing!
Amy x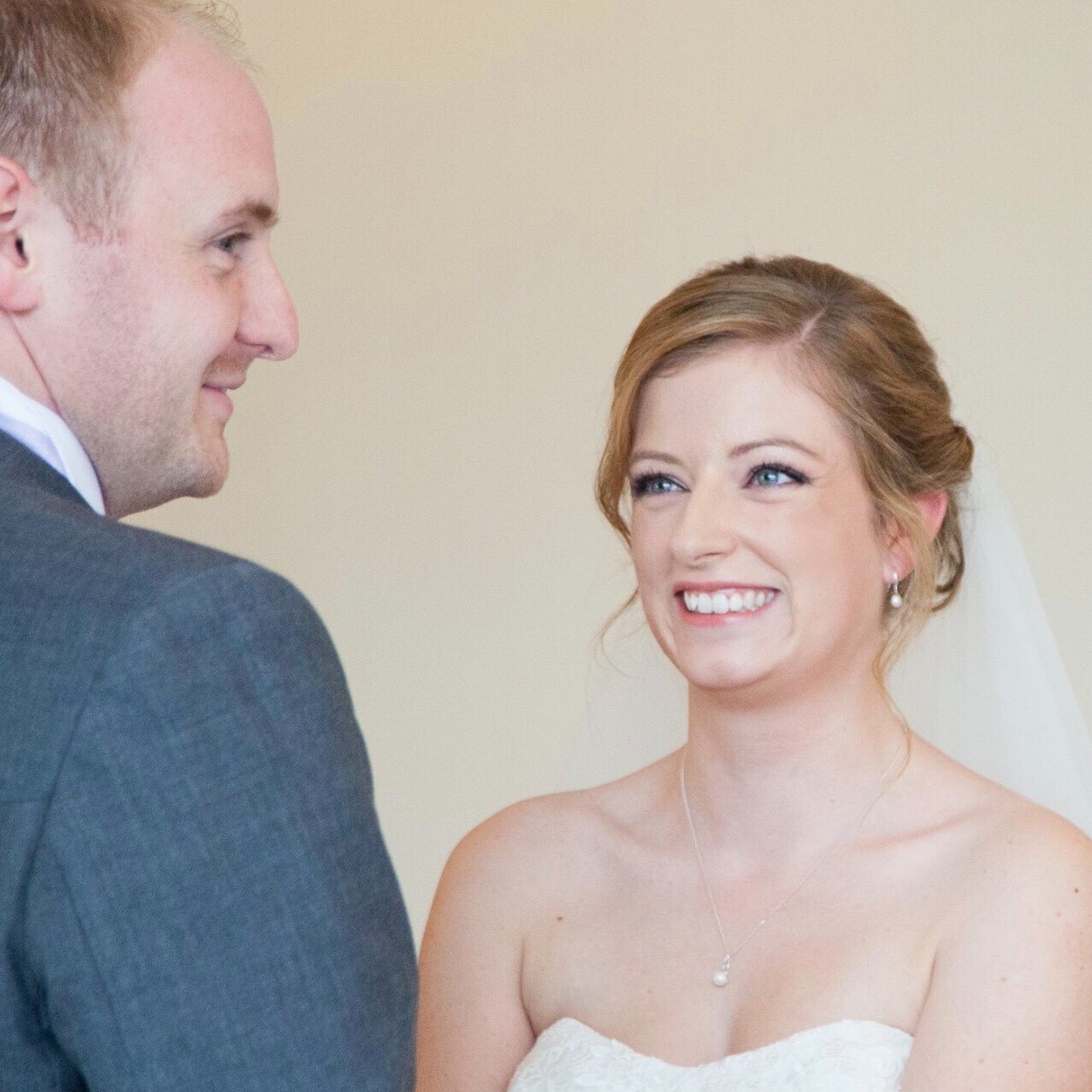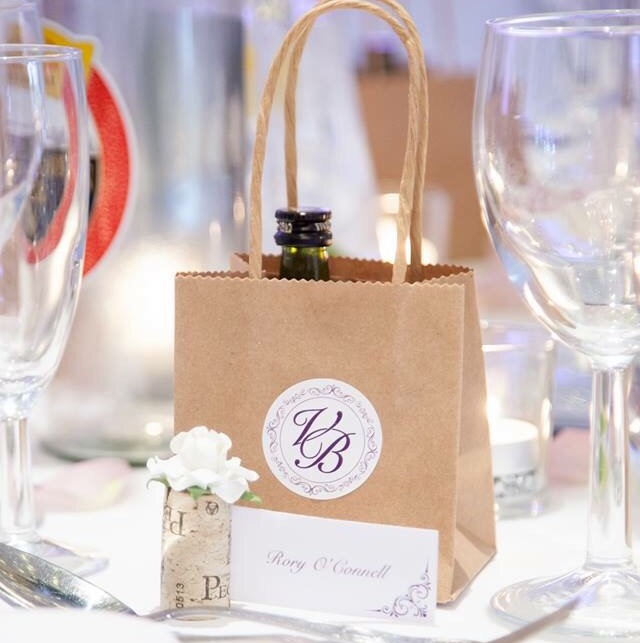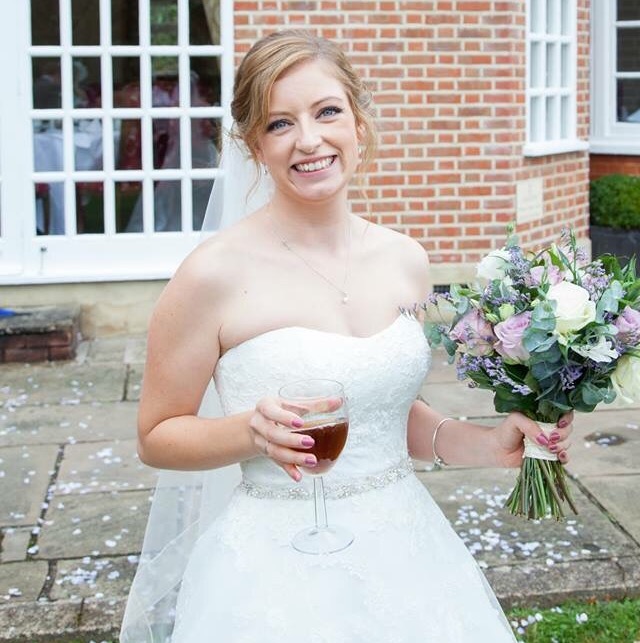 Thanks for reading this blog!

If you have any further questions please feel free to contact me by email or on 07729230136.
To read more of my blogs…
Or you can search for blogs by topic…